Cuba Holidays -

Havana - Varadero
| | | | | | |
| --- | --- | --- | --- | --- | --- |
| Package Type | Departure package day | Duration | Minimum Person | Maximum Person | Category |
| City & Beach | Daily | 7 Nights | Without Minimum | 7 | Budget |
Ambos Mundos
Ambos Mundos Hotel is located on the corner of Obispo and Mercaderes streets in…See more details here.
Mercure Playa de Oro
The Playa de Oro Hotel, located in the coastal resort of Varadero, benefits from…See more details here.
Click here to hide Price Includes and Exludes in Details.
Price Includes in Details:
Transfer In: Havana airport to Plaza Hotel in Old Havana.
4 Nights in Havana's Hotel including daily breakfast.

Half Day Guided City tour in Colonial & Modern Havana. 500 years of Amazing architecture, culture and history.

Full day Excursion to Viñales Valley, an exceptional nature spot declared by UNESCO as World Heritage Site ( Cultural landscape ). Included nature walks, lookout points, motorboat ride through an underground river, horseback riding, visit to a tobacco factory and to a rum factory and lunch in a local restaurant.

3 nights and at "Villa Cuba", All-Inclusive 4-star resorts in Varadero beach, one of the best beaches in the Caribbean. Free beverage policy, all meals included, gym, entertainment and nights shows, nautical sports and its related equipment at disposal.

Transfer Out: Villa Cuba Hotel – Havana airport.
Price Excludes in Details:
Massages, Beauty parlor, Car and motorbike rental, Bicycle rental, Wedding service, Laundry service, Direct dialling national and international telephony, Shops, Photograph and video services, Conference room, Tourist bus (extra charge), Post office, Fax and e-mail, Currency exchange.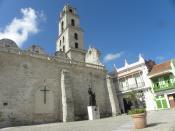 Old Havana
Old Havana, which for centuries was inside the walled part of the city, was founded…See more details here.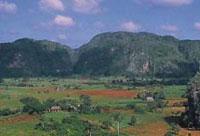 Vinales National Park
Viñales National Park is around 118 miles (190 kilometers) west of the city…See more details here.
Francisco Donatien Cigar Factory
Francisco Donatien Cigar Factory Pinar del rio This factoring is one of the emblematic…See more details here.
Guayabita del Pinar Rum Factory Casa Garay
Today this building houses the factory of a very popular local beverage the Guayabita…See more details here.
Varadero Beach
Varadero is the main tourist destination of the country. Its total area is 14.4…See more details here.
CURRENT RESERVATION SUMMARY
Reservation Package:

Havana - Varadero


Total Pax:

2 Adults


Total Rooms by Capacity:

1 Double


Duration:

7 nts

TOTAL PRICE: €1958
| | | | |
| --- | --- | --- | --- |
| Season | Single | Double | Child |
| 29/03/2015 - 30/11/2018 | 455 | 455 | 0 |
| 06/04/2015 - 30/11/2018 | 1200 | 979 | 0 |
| 01/06/2015 - 30/11/2018 | 1200 | 979 | 0 |